Since it was founded in 2002, Gator Construction has been creating and building successful home additions and renovations . With over 25 years of experience Matthew Broome, founder and president of Gator Construction, brings a wealth of knowledge, experience, and skill into a company that has earned a remarkable reputation as a trustworthy and successful residential construction company.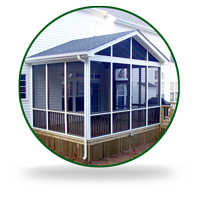 Matt Broome and Gator Construction's partners have combined their strengths to create an effective and talented force in the field of residential construction. Gator Construction is committed to operating with a valuable foundation of unwavering ethics and quality results.
Gator Construction is licensed, bonded, and insured; successfully meeting the requirements for licensure with the South Carolina Residential Builders' Commission for Licensing as a Residential Builder. License No. 018081.